How Can I Reduce My Winter Energy Costs?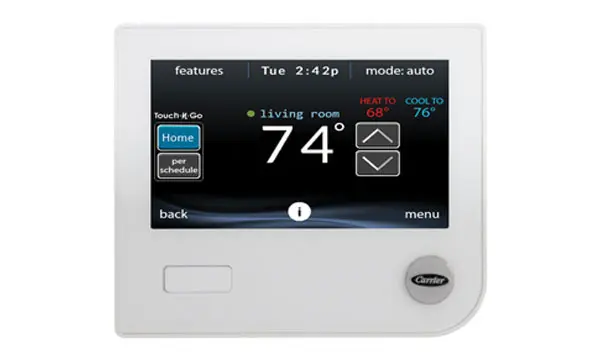 Reducing Heating Costs Throughout the Cold Season
While 40 degree winters may sound mild compared to others in parts of the country where the pipes freeze and the thermostat may not get above zero even during the warmest part of the day, those in the San Fernando Valley area know that it is definitely cold enough to warrant having the heater turned on throughout the night. This is why even those in Calabasas, Sherman Oaks, Woodland Hills, Simi Valley, and the surrounding areas still have to pay attention to their winter energy costs.
To help homeowners in this area manage their monthly budget during the cold season, there are many different strategies that an individual or family can adopt.
It is possible nowadays to buy furnaces, air conditioning systems, and other appliances that use just a fraction of the energy that their predecessors did. In fact, as time goes on, ecologically sound appliances are becoming more and more mainstream. This means the appliances themselves won't cost more simply for their efficiency. Buy them and use them, and your electric and heating bills, as well as your planet, will thank you.
There are still ways you can save on electricity when using appliances that are not necessarily "energy efficient." To start with, try turning off and unplugging appliances like your computer and television. Don't try that with your refrigerator. For an appliance like a fridge or a freezer that must constantly be plugged in, you can clean the compressors or buy a newer model with better efficiency features. Don't leave them open any more than you have to.
As far as the structure of your home, every crack and hole that is not by design should be filled in with the appropriate caulking agent to keep the warmth in and the cold out. Make sure your home's filtration systems are properly outfitted and cleaned of debris and other clogging gunk. A central heating system with an overburdened filter can easily cost you hundreds per heating season.
There are many ways you can conserve energy and save money on your heating and cooling needs. Our technicians excel at taking your lifestyle, budget, and energy efficiency goals into account when designing a heating system for your home, and you can follow us on Facebook for more tips and information.
***
Zodiac Heating & Air Conditioning is one of the largest Carrier Factory Authorized Dealers in Southern California. We have over 36 years of experience providing exceptional heating and air conditioning service to residents throughout Calabasas, Canoga Park, Chatsworth, Encino, Northridge, Porter Ranch, Reseda, Sherman Oaks, Valencia, and surrounding areas. Call today to learn more: (818) 465-8943.
Schedule a Free On-Site Quote
Call (818) 465-8943 or Send Us a Message Using the Form Below