Heat Pump Vs. Furnaces For Heating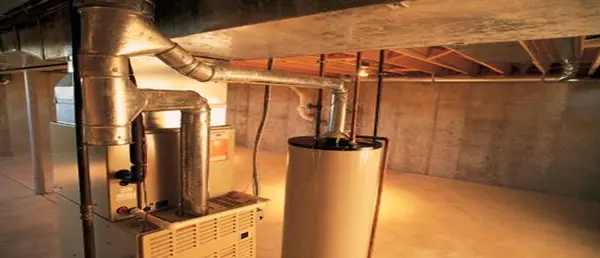 Furnaces and heat pumps work in two different ways to provide heat, and it can be difficult to understand the differences. To decide which is the best fit for you, it helps to understand how they work. Furnaces and heat pumps can be compared to some examples in your house to explain how they function.
In the very basic sense of how they function, a furnace acts like an oven and a heat pump functions similar to a refrigerator. A furnace uses electricity or gas to heat the air by igniting fuels or using heating elements. When it reaches a certain temperature it will warm the air in your house through the ducts.
On the other hand, a heat pump transfers heat the same way your refrigerator does. It uses a refrigerant-a liquid that changes to gas a low temperatures and goes through a cycle where it absorbs heat in gas form, transfers to a liquid, and releases heat into your home.
While both are very good forms of heating, they are best suited for certain situations. A furnace can run off of electricity or gas, while a heat pump can only run off of electricity. Furnaces can also be used in areas where the temperature dips below freezing, while a heat pump would not function as well because it would have nowhere to draw the heat from. If you have a heat pump in a location that reaches freezing temperatures frequently, you will typically need a back-up furnace.
A heat pump can only be used in warmer climates, while a furnace can be used anywhere for the cost of fuel. These two machines run very differently, and it's up to the homeowner to decide what the best choice will be.
* * *
Zodiac Heating and Air Conditioning has over 36 years of experience providing high-quality, affordable heating to clients throughout Simi Valley, Van Nuys, West Hills, Reseda, Sherman Oaks, Calabasas, Woodland Hills, and surrounding cities throughout the San Fernando Valley. For more advice on choosing between a heat pump and furnace for your home or business, give us a call today. And, don't forget to follow us on Facebook for year-round heating and air conditioning tips, advice, and specials.
Schedule a Free On-Site Quote
Call (818) 465-8943 or Send Us a Message Using the Form Below